About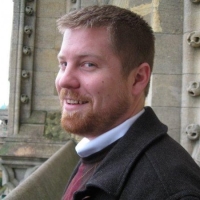 Hi, I'm Brian.
About Me
I do a little bit of everything.
I'm a software engineer, a book publisher, a philosopher, a historian, a contrarian, an adventurer, a husband, and a father of three.
Background
I've racked up a handful of degrees over the years and I have formal study in philosophy and logic, historical and quantitative research methods, law, accounting, software engineering, the classics, and project management.
I have an entrepreneurial mindset and I currently am engaged in the book publishing industry with Lexia Press. I am also an avid technologist and a software/web developer who has been coding since the age of 5. I am currently an interface application engineer at The Ohio Supercomputer Center.
I am not very good at talking about myself, so I went on a facebook fishing expedition and asked friends and family how they might describe me. Their responses, in the order received, were:
Loyal
Handy
Renaissance Man
Industrious
Dedicated Family Man
Creative
I'd say that's a fair representation. If you would like to reach me, you can do so via the methods listed on my contact page.