About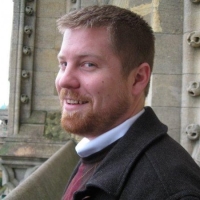 Hi, I'm Brian.
About Me
I do a little bit of everything.
I'm a software engineer specializing in blockchains and cryptocurrencies, a book publisher, a philosopher, a historian, a contrarian, an adventurer, a husband, and a father of three.
Background
I've racked up a handful of degrees over the years and I have formal study in computer science, philosophy and logic, historical and quantitative research methods, law, accounting, software engineering, the classics, and project management. If you're curious you can find the details at LinkedIn
I've spent the last few years leveling up as a blockchain developer and my work on smart contracts has been a good mesh with my libertarian streak.
I am not very good at talking about myself, so I went on a facebook fishing expedition and asked friends and family how they might describe me. Their responses, in the order received, were:
Loyal
Handy
Renaissance Man
Industrious
Dedicated Family Man
Creative
I'd say that's a fair representation. If you would like to reach me, you can do so via the methods listed on my contact page.